Dr. Pavan Kumar Reddy Gangireddy
Chief Scientific Officer
NSJPRAYOG LIFE SCIENCES PVT. LTD.
DOS Laboratory,
CSIR-IICT, Tarnaka,
Telangana,India.
B.Sc., M.Sc. (Mineral Chemistry)
Ph.D. (Organic Chemistry), CSIR-IICT, India
Post Doctoral Fellow, Emory University,
USA and University of Rennes 1, France
PavanKumar R Gangireddy is an innovative scientist and visionary technician who drives translational research in the field of organic chemistry and chemical biology to enrich human lives. PavanKumar acquired 14 years of research experience whose work is already contributing significant advances in the fields of peptide synthesis, natural product synthesis, prostaglandins process development, catalysis, and discovery and development of novel therapeutics for cancer and neurological diseases.
Previously, PavanKumar flourished as an assistant professor in the medicinal chemistry department at NIPER-Hyderabad by displaying leadership abilities in mentoring MS (Pharm) and Ph.D. students and conducting all sports events. His research produced an efficient reagent for solid phase peptide synthesis and developed tubulin inhibitors for cancer chemotherapy.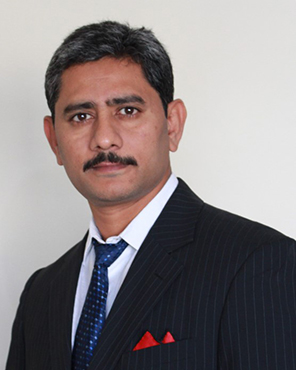 Prior to this, PavanKumar pursued postdoctoral research at Emory University, USA and University of Rennes 1, France for six years where he achieved significant inventions in the field of catalysis and neurotherapeutics.
Earlier, he was chosen to pursue doctoral thesis work in organic synthesis under the supervision of Dr. Srivari Chandrasekhar at CSIR-IICT, Hyderabad and obtained a Ph.D. degree in the year 2010 from the University of Pune, Pune, India. During the graduation, he has successfully developed the process for misoprostol (a synthetic prostaglandin) and the technology transferred to the industry.
In addition, he worked for three years at various pharmaceutical industries in India and China as a bulk drug process development and technology transfer chemist.