Prayog Life Science offers a tailor-made custom synthesis service to meet our customer objectives using existing literature protocols or design and development of new, efficient routes to achieve target molecules at a faster phase.
Our expertise includes, but not limited to: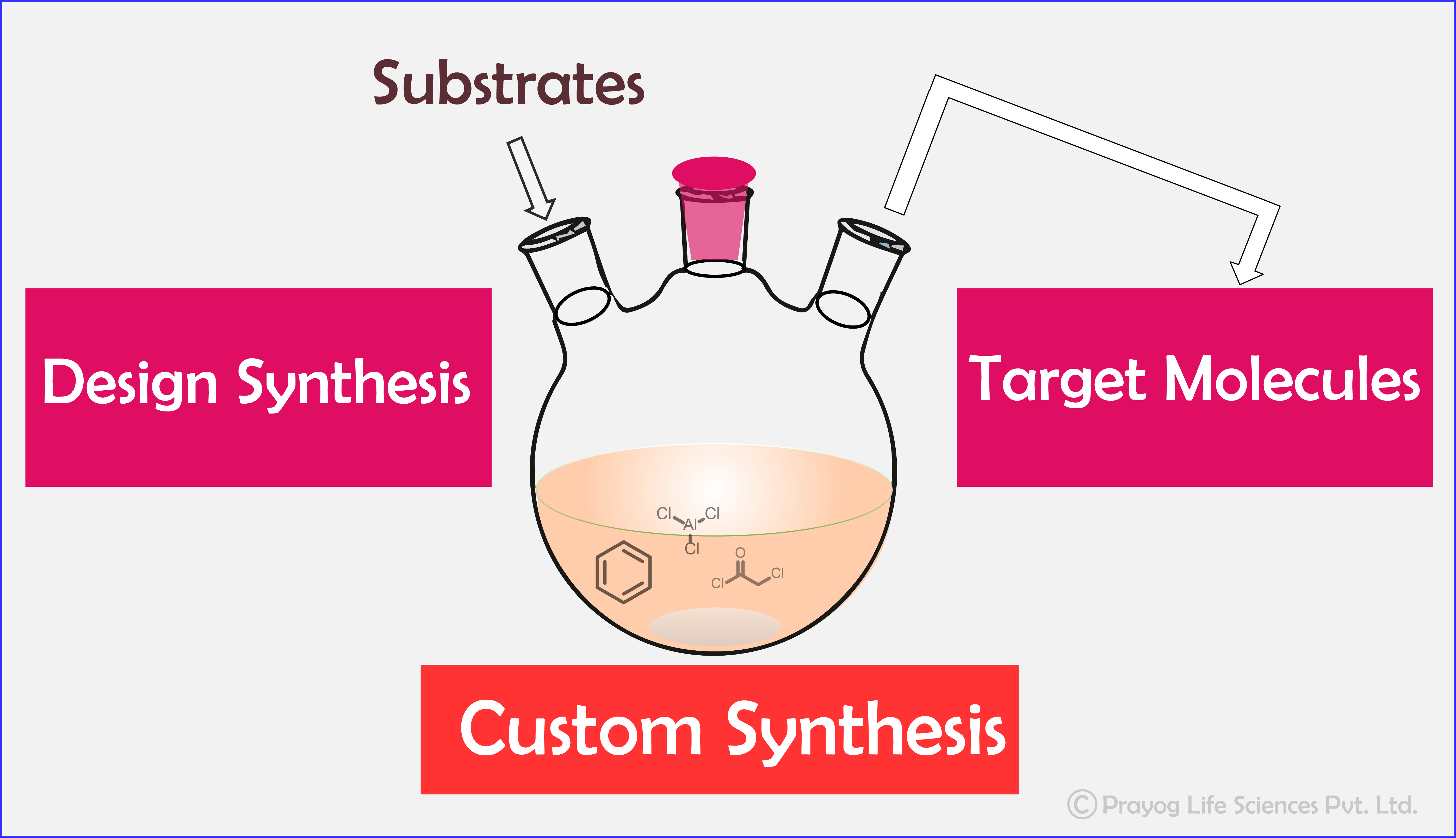 Synthesis of small molecules and complex natural products
Medicinal Chemistry: Multi-step synthesis of a library of compounds for lead optimization
Process Development: APIs and API intermediates
Reference compounds: APIs, API impurities, and drug metabolites
Synthesis of isotope analogs: Deuterium, 13C, and 15N
Handling of Special Reactions: Pressure reactions, Flow chemistry, and Photochemistry
Peptide Synthesis: Solution phase peptide synthesis and Solid phase peptide synthesis
Synthesis of agrochemicals: Pheromones and Pesticides
In addition to small-scale synthesis, Prayog also has expertise in scale-up that offers kilogram quantities to meet our customer needs.
Why with Prayog?
Our scientific team custom-design each project according to the customer requirement.
We believe teamwork reinforces all resources to find the best possible solutions to grand scientific challenges. We collaborate with a wide range of industries from pharma to agrochemicals, as well as world-renowned scientists at academic organizations across the globe.
Contact us at info@prayoglife.com for a quote or any additional information or teleconference appointment with our scientific team.